First Sunday of Every Month, 11:30am
If you are new to Spring Creek and want to learn more about our mission and vision, or if you want to dive deeper in to the life of our church, Next Steps is for you! Join us for this one hour class to discover your next steps at Spring Creek.
June 20-22 | 6-8:30p | Ages 3-5th grade
In this wet and wild VBS, kids will learn that what you do today can change the world around you. When you put your trust in Jesus, you can "make waves" because of His Spirit living inside you. Through fun activities, engaging lessons, and God's Word, we'll help kids understand how they can share God's love with the people around them.
You and your whole family are invited to our annual Church Picnic on June 5th at 5p! We will provide the meat and we ask for you to bring a side dish to share. There will be plenty of games and activities for the whole family to enjoy!
Youth Camp | June 13–17 | Grades 6-12 | $180
Little Radicals Kids Camp | July 6-8 | Ages 6-7 | $120
Kids Camp | July 18-22 | Ages 8-12 | $185
TRADITIONAL 8:30AM
MODERN & ONLINE - 10AM + 11:30AM
KIDS MINISTRY 7:00PM
STUDENT MINISTRY 7:00PM
SPRING GROUPS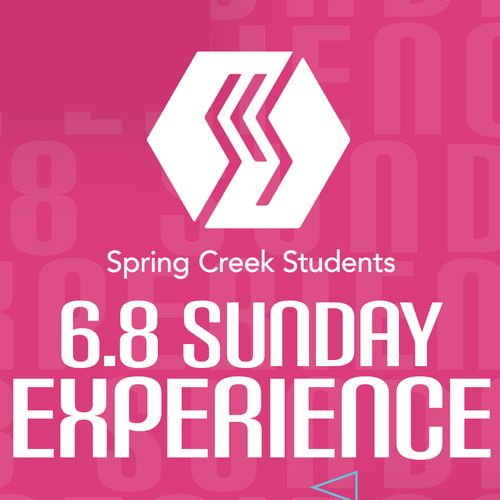 Middle school 6.8 experience
Sundays at 11:30 all middle schoolers are invited to the 6.8 Experience with times of worship, teaching, and small groups.
The last Sunday of every month, we have a young adult service just for ages 18-29. Worship, games, food, and community with other young adults.
Monthly on the second Friday, 6:00 - 8:00 pm

Join us for a night of your favorite hymns, a great potluck dinner, and a time of fellowship. All are welcome, bring a friend!